Posted on 29 June, 2017
GOING SILLY FOR A SERIOUS CAUSE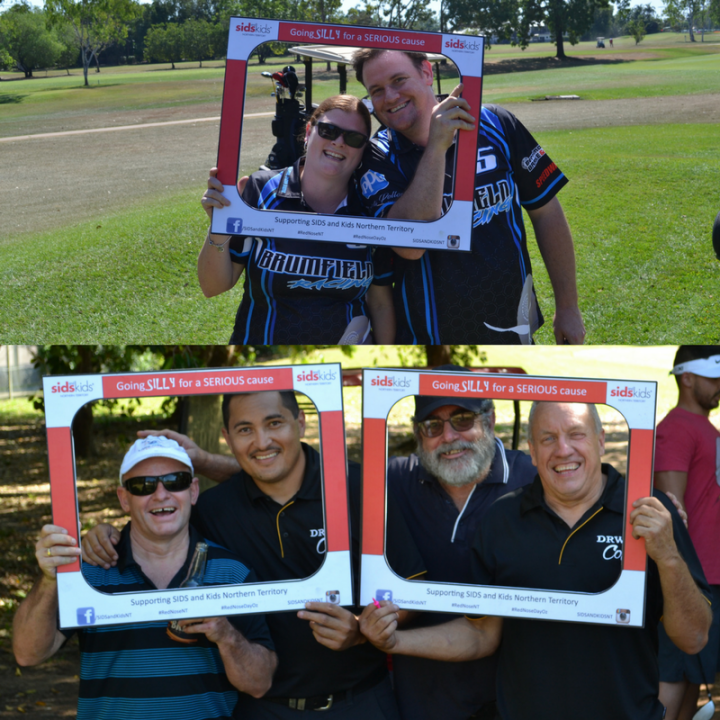 Last Friday, Bullseye Trading put on our first ever golf day, and we couldn't think of a better opportunity to support a charity close to our hearts; SIDS & Kids NT.
Just over three years ago, former employee and dear friend, Justin Brumfield, and his wife Jaylene, experienced the worst kind of loss; the loss of their beautiful baby boy Jacob, at the tender age of 15 months. When we decided to host a golf day, we thought, why not take advantage of this captive audience to honour Jacob's legacy and spread awareness on the tremendous work SIDS & Kids NT do for our community and grieving families.
In total we raised over $2,700 for SIDS & Kids NT and from all reports so far, everyone had an enjoyable day. There were many laughs shared and a highlight would definitely be the 'Chip for a Nose' contest which attracted a crowd of ambitious punters, keen to land the chip!
Of course the golf day would not have been possible without the support of our suppliers; Red Bull, Frucor Suntory, Nocelle Foods, Bundaberg Brewed Drinks, Nu Pure Beverages and Bullseye's own DRW Cola.
Since inception, Bullseye's key foundation has always been our exceptional customer service. We have built strong relationships up with our customers over the years and we wanted to put on a fun day for all to show our appreciation of your loyalty and support.
Thank you to all who supported the day and joined in on the fun, with some of our guests travelling from as far as South Australia and Western Australia to join us for the day!
We thank you all again for a great day and we hope you enjoyed yourselves as much as we did.
Until next time
Cheers