Posted on 10 November, 2017
BUT FIRST - COFFEE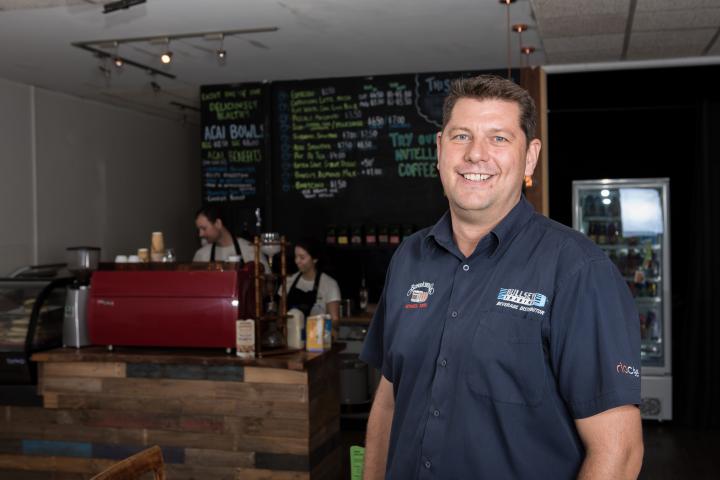 Choosing your coffee brand is probably one of the most important decisions when starting up your cafe or considering a change. With so many brands available it's important to consider a few things before jumping in; are the beans consistent in flavour? Can my chosen distributor guarantee a reliable supply? What sort of support will the coffee provider offer?
Here at Bullseye Trading, we are extremely proud of our coffee brands RIO & Aromas. We chose these brands for their extensive portfolio of origins and blends, consistent and reliable supply as well as ongoing support for us as a distributor and you as our customer.
When you come on board as a coffee customer with Bullseye Trading, we can support you with your very own state of the art espresso machine and grinder. Upon set up we will also supply you with all you need to get started, knock tube, tamp and tamp mat, group handles, cups and much more!
A service our customers have continually appreciated is our coffee training, available to all of our coffee customers in our purpose built training room. We can spend time with you and your staff to show you all the fundamental basics such as adjusting the grinder, how to get the perfect pour, steaming the milk and most importantly, how to keep your machine clean and in great working order.
A key advantage to working with a local distributor is we are only a phone call away should anything go wrong with your machine, we will come to you, at no charge, to service and repair your machine.
It doesn't end there; at Bullseye Trading, we want to be your one stop coffee shop. Be sure to check out our product catalogue and view our wide range of syrups, milks, cups and sugars. Why not go traditional and serve with some San Pellegrino Sparkling Mineral Water?
If you want to learn more about our products and services or are thinking of a change, be sure to give us a call!