Posted on 24 March, 2017 in Products
Acai Bowls: Monkey AH-SA-EE, Monkey Do!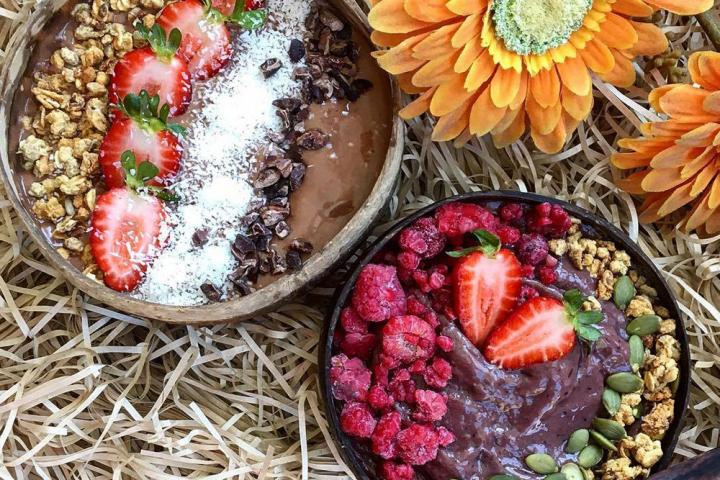 The acai wave has well and truly hit Darwin and many local cafes are taking on the challenge of mastering the art of the perfect 'Acai Bowl'.
Sambazon Acai
Bullseye Trading was first to market and is the sole distributor for Sambazon Acai in the Northern Territory. Keeping in touch with upcoming trends and strong products on the move, we pride ourselves in being market leaders with many of our products.

We wave the Sambazon flag (quite literally) with pride because it's more than just that delicious flavour that has us crazy about Sambazon.
Sambazon's sustainable practices support 10,000 family farmers and 2 million acres of Amazon Rainforest in the region, while aiming to improve the lives of local residents through projects like constructing new schools and community centres, and working with a local women's cooperative generate profits from creating jewellery out of açaí seeds.
Sambazon was founded in 2000 by Ryan Black, Edmund Nichols and Jeremy Black, following a trip to Brazil where they experienced their first açaí bowls. Sambazon is credited with being the first company to establish USDA Organic Certification for açaí, and also achieved Fair Trade certification for its supply chain.
Making your own delicious acai bowl with Sambazon
So without further ado, here is our suggestion for one delicious Acai bowl!
Start with:
3 x Frozen Acai Portions (sweetened or unsweetened depending on your taste buds!)
½ a frozen banana
100ml of liquid – we suggest JTs Coconut Essence water
Putting it together
Now blend until smooth and then top with your favourite toppings. We like:
Banana
Mueslie
Strawberries
Blueberries
Kiwi fruit
Mint leaves
Finish it off with a drizzle of delicious honey and voila, you have one tasty acai bowl.