Posted on 19 December, 2018
5 MINUTES WITH WARRENNE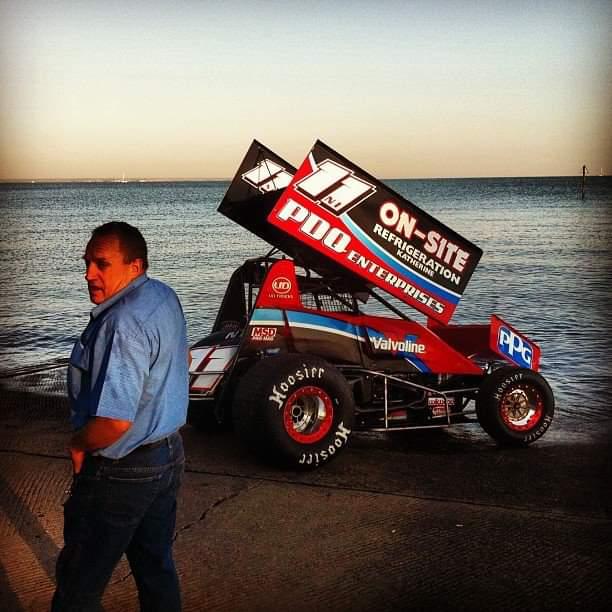 After working for B & J Distributors, your parents liquor distribution business, it made sense to continue on for you in the beverage distribution game. What would you say you enjoy the most about working in the industry?
Meeting customers and building long term working relationships with them. Helping their business grow through our business is very rewarding.
The dynamics of FMCG (fast moving consumable goods) surely keeps it exciting, but what would you say over your 16 years of building Bullseye Trading have you found the most challenging?
Credit control *he says with a laugh*
The current economic climate in Darwin is scarily flat at the moment, safe to say it's a turbulent time to be in business here in the Territory. What do you believe needs to be done differently to see a turn around and boost in business confidence?
Darwin has been hurt by many reasons, the NT Government certainly has a lot to answer for. Poor town planning and budget expenditure. Also the vacuum effect INPEX has on small towns, history proves little towns do not handle mining booms well. Darwin can recover from this but I think the Government needs to stop interfering with private enterprise and look at better opportunities to facilitate growth.
Has Bullseye Trading evolved as you envisioned? Or would you say there has been detours along the way?
Detours all the way. You can never go into business with only Plan A. Very often you need to pull out Plan B and even Plan C. You need to be creative and constantly reviewing what you're doing.
When considering new products to add to your portfolio, what do you look for and consider?
I look for innovation and the price point.
Finally, if you didn't have Bullseye Trading, what career do you think you would've like to have pursued?
A race car driver. Unfortunately you don't meet many wealthy race car drivers who earn a decent living from the sport. He says with a chuckle "Do you know how to make a small fortune from race car driving? Start with a large fortune."